6 Ways to Measure the Impact of Your Mobile App
Congratulations, you've created an awesome mobile app that you've spent many months developing to perfect. However, now it's launched and available to the public, you'll want to check how well it's performing.
Measuring the impact of your mobile app can be a great way to see how effective your efforts have been. If your target audience has responded well, then the same approach for future mobile apps can be taken. However, if the mobile app has failed to impress, then you'll want to be aware of what went wrong.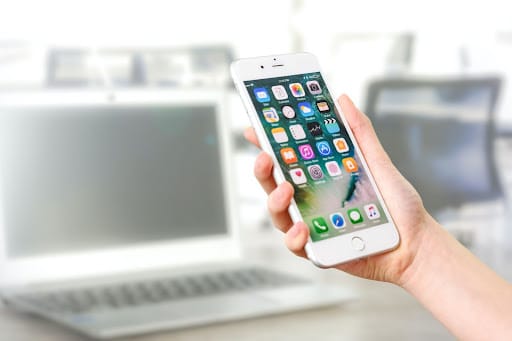 Here, in this article, we've identified the best ways of measuring the impact of your mobile app. By focusing on certain KPIs, you can track its success and identify where the app underperforms. 
Why should you track the performance of a mobile app?
There are many reasons why you should track the performance of a mobile app. The main reason is to understand why and how your audience is interacting with it. While tracking the app's performance metrics can help to learn the technical barriers that are affecting the user's experience. 
Those barriers could be the difference between them using the app or simply switching off or removing it completely. There is an 80% increase in revenue for those businesses that are focused on improving the customer's experience.
How do you measure mobile app performance?
In order to track mobile app success, there are typically six categories; general mobile app KPIs, user engagement KPIs, revenue KPIs, UX KPIs, marketing KPIs, and app store category ranking.
Each category can be broken down into indicators that you can focus on in particular when tracking performance. Let's look at each category individually to understand how you can measure the impact of your mobile app.
1. General mobile app KPIs
Three of the most important indicators when it comes to general KPIs for mobile apps are downloads, subscriptions, growth rate, and upgrades.
How many downloads does it have?
A clear indication of how much impact a mobile app has had is by the number of downloads it's generated. This can be something you measure over any given period of time. Some like to look at it from a short-term period and see the app's popularity and how effective it's been at sustaining that popularity.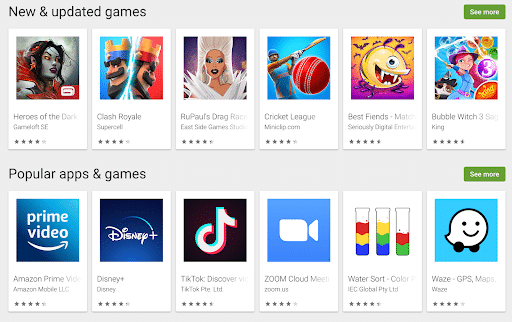 The average smartphone owner uses 10 apps per day and 30 apps each month, which doesn't give you a lot of opportunities. Apple App Store and Google Play Store have nearly 4 million apps between them.
Your mobile app may offer subscriptions or upgrades to the basic plan available. This is a good place to track how much interest is in your mobile app. Your customers are likely willing to pay more if the quality of the mobile app is worth investing in. These brand metrics can tell you how valuable your mobile app is just by subscriptions and upgrades alone.
The growth rate is a good indicator to monitor with general KPIs as it can help understand how steady or dynamic your growth is. For example, you may find that certain spikes of growth happen during a patch update or when you have a particular marketing campaign that has gone live.
Whilst a mobile app is intended to provide a service or experience for your customers, it's also going to help your business financially. It's important to assess the revenue KPIs available to know how financially beneficial the app has become. 
There are a few indicators worth looking at when it comes to revenue KPIs.
Understanding each user's revenue contribution can be useful to get an average in general. From paid downloads to add impressions and in-app purchases. This can all be found on the relevant platform you sold it on. 
Working out the average can help give an overall monetary value for your product. This can be great information to give feedback to any stakeholders, investors or other individuals involved in the app's development.
Costs for customer acquisition
Whilst some customers you may acquire organically, and without any advertising, there are a lot of customers who will come at a cost to your business. From the cost of advertising to the resources you need when marketing the app.
Cost-effective mobile apps are what you'll want to achieve, so it's good to look at what costs are incurred when acquiring customers.
When you spend money, you're hoping to make some of that money back, if not all of it and more. This is what's called a return on investment.  A return on investment is measured when you divide the number of customers or revenue you've achieved by how much you spent on the marketing and resources to promote the app.
2. User Engagement KPIs
A KPI that is critical to be aware of is user engagement. How well your users are engaged will tell you a lot about how impactful your app is. The more engaged they are, the better, and it hopefully tells you that the app created is one that provides a lot of benefits.
As per the research, 52% of customers are less likely to engage with an organization because of a bad mobile experience, and monitoring user engagement is highly beneficial.
Retention rate and sessions
Retention rate is referred to those who return to your app whether that's one time or on a regular basis. Monitoring this can help understand whether or not you've generated a loyal following to your mobile app.
The number of sessions that are happening can also indicate how well-liked the app is and what can be added or removed to make it more effective.
A great metric to access is the number of active users on the app. This one can give you an idea of how well the app will do over time and can predict its future growth.
3. UX KPIs
User experience is one of the main reasons why a user may choose to keep the app on their device or remove it. If they're not getting a good user experience, then why bother making any further effort to engage with it.
There are a few indicators worth looking at when it comes to UX KPIs.
There's nothing more annoying when a web page or app doesn't load quickly. As consumers, we expect everything quickly. So much so that 47% of consumers will expect a web page to load in two seconds or less. Even a one-second delay could hinder the experience of the user.
Your app should work on all operating systems. It's useful to know which operating system has more activity than others. For those that have a high uninstall rate, it's worth looking at why that is, and that way, you can remedy the problems that those users are facing.
4. Marketing KPIs
There are many ways that you can successfully market your app. Some of the best KPIs for this area can include the following:
From the geolocation to their gender, ethnicity and age. This type of data can help you compare what your targeted audience is and what your actual demographics show. It may help you to re-evaluate your app and any future apps you start building.
Finally, where did your customers find the app in order to install it? This information can help determine what driving forces you want for your future campaigns. Is it paid or organic? The right marketing strategies can come from this data.
5. App store category ranking
Focusing on your app within the context of the app store is also something worth looking into. How your app ranks in the categories it's been placed in can tell you how well it's doing against your competition.
You can also take a look at the customer feedback that existing users of the app have already given without you asking. Reviews on the app store and ratings can indicate what they liked and what they didn't like about the app.
6. Tools that can help measure your mobile app impact.
Whether you're in the process of launching an app, still in its development stages or it's just gone live, having tools to measure its impact is useful to have. These can be implemented from the very moment a product launches so that you can get accurate data. Here are just a few suggestions of what you can try.
Serving as a platform for product analytics, it can provide real-time insight into how your users are interacting with the app itself. The metrics Mixpanel provides are ones that can help figure out the reasons behind specific behaviors. It's a useful one for understanding user engagement and their experiences with the app.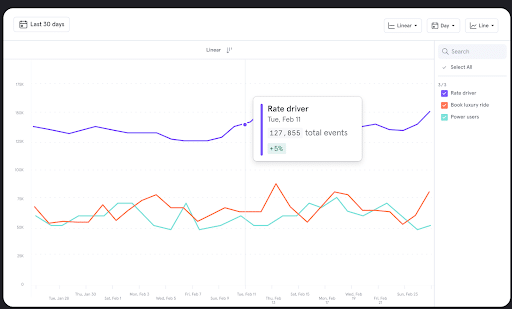 Despite being more known for website analytics, Google Analytics offers it in app form too. This covers everything from the number of users and how they navigate around the app.
For general mobile app and revenue KPIs, it's always useful to go straight to the source of your app.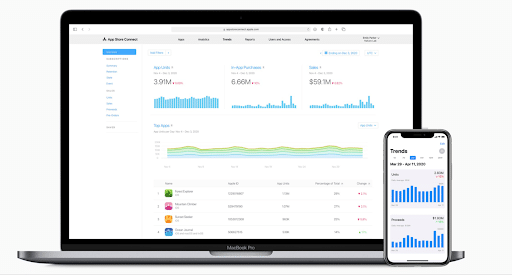 Apple iOS analytics gives you a view into the App store, what apps and websites are bringing your customer to the app and how your marketing efforts are impacting the number of app downloads.
Don't skip on tracking your mobile app's success.
With any mobile app development project, assessing the impact that your mobile app has had on the market is essential. You can't expect growth for your future apps if you don't know whether your latest launch was useful to your customers. 
By not monitoring app performance, you risk investing a lot of time and money into something that could end up failing. For any business, a waste of resources could negatively impact your business's success.
Author Bio: Natalie Redman (LinkedIn)
Freelance writer for many clients across multiple industries. Natalie has two years of copywriting experience. Natalie has a wide range of experience copywriting for web pages for businesses across many industries. She's also an owner of two blog websites and a Youtube content creator.